External devices#
External GPS antennas#
No matter if it is wired or Bluetooth, the procedure to make sure the device is working is the following:
Create a connection between the iPad/iPhone and the external GPS device.

Make sure to have Air Navigation Pro activated under Location Services in the Settings > Privacy of the device.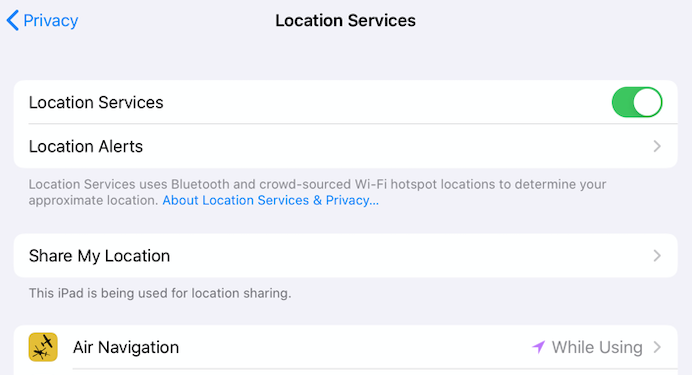 Location Services is on when using the Air Navigation Pro
Location Service GPS sensor is on in the Air Navigation Pro
Other devices#
The other devices can work with Air Navigation Pro by activating them in the Sensors panel.
These are the following devices that are compatible to Air Navigation Pro:
Levil technology#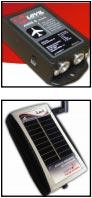 AHRS G Mini - Attitude, Pressure, Airspeed, UDP connection, AHRS, Traffic (ADS-B, etc..)

iLevil - Attitude, Pressure, Airspeed, UDP connection, AHRS, Traffic (ADS-B, etc..)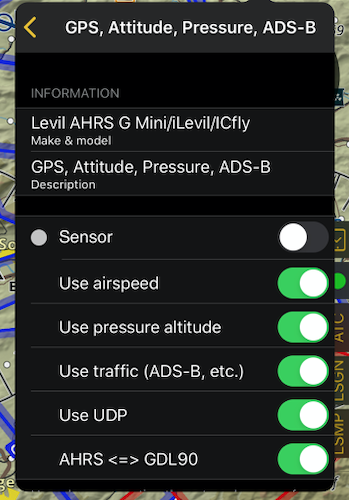 ASI FlyNet2#